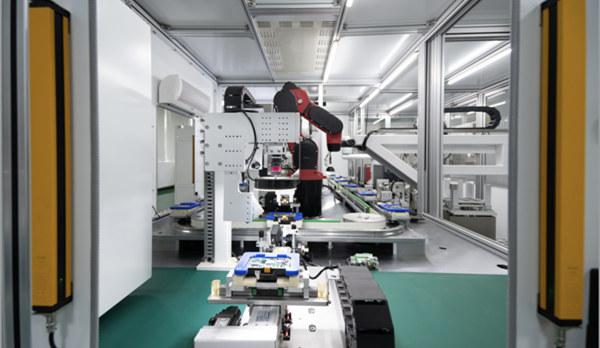 A production line belonging to Shanghai Maxieye Automotive Technology Co Ltd. [Photo/Ningbo Evening News]
Shanghai Maxieye Automotive Technology Co Ltd will construct its autonomous driving and artificial intelligence R&D headquarters in Ningbo, East China's Zhejiang province, according to a deal the company signed with Ningbo during the World Internet Conference Wuzhen Summit on Nov 9.
The new headquarters, set to be developed in the Zhuangshi sub-district, will be backed by a substantial investment of 3 billion yuan ($411.43 million). The focus of this ambitious project will be on developing intelligent driving and smart transportation solutions, providing customers with versatile and seamless assisted driving and fully autonomous driving options.
Yang Xiaohui, secretary of Maxieye's board of directors, highlighted two key factors that led Ningbo being selected as the headquarters' location. Firstly, the city boasts a robust industrial chain foundation and an appealing business environment. Secondly, it has a strong manufacturing industry background and a diverse range of industrial categories that can support the growth and success of Maxieye.
Maxieye, an AI-driven autonomous driving pioneer, has already secured orders for over one million sets, with high-end clients such as GAC, Hozon, FAW, and Foton. The company aims to expedite construction on the headquarters, create a cutting-edge supercomputing center ahead of schedule, and is targeting an annual revenue of more than 6 billion yuan by 2028.
In addition to Maxieye's project, over 70 projects in the digital economy field were also initiated in Zhejiang province on the same day, with a collective investment exceeding 100 billion yuan. Ningbo is set to host 13 of these promising ventures.
Note: This article is reproduced from jxj.ningbo.gov.cn. Copyright belongs to jxj.ningbo.gov.cn. If there is any infringement, please contact us to delete.